Accommodation, Villages club dans le Vaucluse
Add to my travel notebook
Register your touristic spot dans le Vaucluse it's free (in French)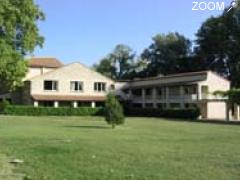 TVORG-1992
Update informations
Half board of 247 to 334 €

full board of 311 to 387 €







Disponibilités
Résidence de vacances ESCAPADE
Av César GEOFFRAY
84110 Vaison-la-Romaine (Vaucluse)
Phone : 08 20 82 11 20
- Fax : 04 90 36 09 89

http://www.escapade-vacances.com/vaison-la-romaine
Dominated by Mont Ventoux, our "Giant of Provence", go for hikers and cyclists, Vaison la Romaine, "City Art" ranked "The most beautiful detours of France, welcomes you to the heart of a kind and generous green which combines vineyards, olive groves and cypress suggestive of Tuscany. Capital Country Voconces, Vaison has a dozen villages to discover. Mountains, scrubland and vineyards, castles and walls, chapels and churches, landscapes and views, inspire painters.
ATV activity base approved by the French Federation of Cycling you soon among us.
From abroad (00 33) 4 90 36 52 20
Check our prices and availability on our website (link at left).
Register your touristic spot dans le Vaucluse it's free (in French)