Sport and leisure, Adventure sports in Provence
Sports Adventures

For the thrill-seekers, the courses of acrobranche will be improved to flit between trees by borrowing monkeys' bridges and Tyroliennes. Circuits full of emotions in full forest, do not hesitate to try! Interactive and rich in emotions, plunge you into a full-scale role-playing with the paintball. A course in forest where tactical sense and mind of team are essential.
Register your touristic spot in Provence it's free (in French)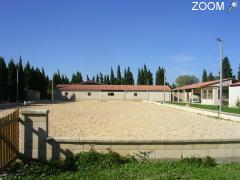 Mr Mathis
Le mas d'artaud
13103 Saint-Étienne-du-Grès (Bouches-du-Rhône)
Welcome every body to my horse club.I speak litle english. My horse and pony its cool.
" A bientot "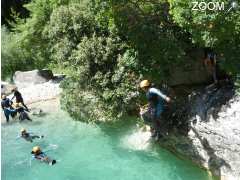 olivier germain
4 rue du docteur gonin
06800 Cagnes-sur-Mer (Alpes Maritimes)
Canyon06 instructors will guide safely you to discover the amazing spots of French Riviera for:
- canyoning
- rock climbing
- via ferrata.
You will enjoy pleasent moments in wild nature, either ...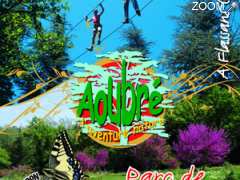 Low season of 3.5€ to 19€

Average season of 3.5€ to 19€

High season of 3.5€ to 19€

School holidays of 3.5€ to 19€
----
Parcs des cèdres
83340 Flassans-sur-Issole (Var)
Phone : 04 94 86 10 92
- Fax : 04 94 86 10 92
- Mobile phone : 06 12 58 02 26
Discovery Park Nature and adventure in the trees Closed in January (after school holidays). Parking, toilets, picnic areas are available free of charge, a bar and a snack are available at the Home. ...

mr hugues maurin
lieu dit grand pont
13640 La Roque-d'Anthéron (Bouches-du-Rhône)
Phone : 04 42 22 19 15
- Mobile phone : 06 20 76 78 10
Parc de labyrinthe . on y rouve de nombreux jeux pour les enfants sur place buvettes...... jeux gonflable, trampolines, circuit de kart a pedalles
tel: 04 42 22 19 15

helie
Quartier grand pont
13640 La Roque-d'Anthéron (Bouches-du-Rhône)
Paintball adventure, more than 2 hectares in the shade of white oaks, near the Durance, paintball activity and laserball

Register your touristic spot in Provence it's free (in French)