Balade photo naturaliste sur la presqu'île du gaou
Add to my travel notebook
Register your event in the Agenda, it's free (in French)
See accommodation nearby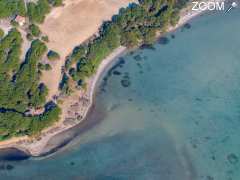 AVORG-833051
Update informations
from March 16 2019 to December 19 2020
Stéphanie Vigetta
83140 Six-Fours-les-Plages (Var)
431 rue Marius Cornille

http://www.mwangavagabonde.fr

https://www.facebook.com/mwangavagabonde/
The Gaou, the southern Cape Horn as people say here, in the West : a lagoon, color contrasts, beaches, islands, in the East : shoreline, waves, open sea. The Gaou is a contrast between winds, water and sun, and in the center, Aleppo pines, trees and under the bridge a few old boat, les pointus...

A briefing will be done at the beginning of the photo trip, then we will start walking following the photographic itinerary designed by your photographer guide. We will leave the place of Petit Gaou, photograph the lagoon and begin our ride on the east of the peninsula. We will stop at each photographic spot planned by your photographer.
The photographer is there to talk about the place, but also to talk to you about photography, advise you on the composition, the technical means to manage to take the shot you want to take. A note of environmental awareness will finish your naturalistic photo walk. Take the opportunity to participate marine environmental research! Mwanga Vagabonde participates to the observation programs of BioLit, and so you too !!!
Register your event in the Agenda, it's free (in French)